Derek W. Rynne
President
781-890-0999 x1330 • drynne@wicinsurance.com
Derek has obtained his CIC (Certified Insurance Counselor) designation.
Derek's high level of service to his customer is what sets him apart from his competition. He believes in meeting with customers and making it convenient for them by traveling to their place of business or home to sign paperwork and explain policy coverages. All customers large and small receive the same type of customer service from Derek and WIC Insurance.
After attending Lincoln-Sudbury High School, Derek graduated from St. Michael's College in 1993 with a B.S. in Business Administration. He was on Education Committee for the Massachusetts Association of Insurance Agents (MAIA). He was also member of the Young Agents Committee, and he was a member of BNI Metro One located in Natick.
Derek makes his home in Framingham, MA along with his wife Jessica, they have two labs and a cat. Derek played College hockey and lacrosse and now enjoys playing golf.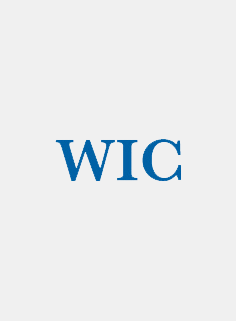 Gail A. Prescott
Account Executive
781-890-0999 x1331 • gprescott@wicinsurance.com
Known for her attention to customer service, Gail, a licensed insurance broker, is one of WIC's top producers for the agency. Gail's friendly personality and real desire to help her customers are what make her a great Insurance Agent.
Having majored in Economics, Gail earned her B.A. from Framingham State College in 1980. Gail began her career at WIC by working part time through high school and college. She has worked in the agency from the ground up. After graduating from college, she received her broker's license. She has been selling insurance for the last 30 years.
At WIC, Gail gets to exercise her passion for helping others and searching for the best coverage at the best price. Gail makes her home in Wellesley with her husband Gregg and their two daughters.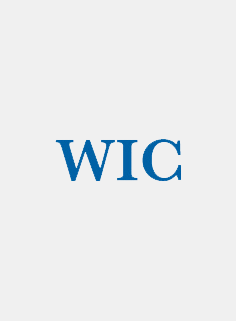 Nancy Kelley
Customer Service – Commercial Lines
781-890-0999 x1326  nkelly@wicinsurance.com
Nancy started her Insurance career with the Gallitano Insurance Agency , and when WIC Insurance purchased the agency in 1974 she stayed on as a Commercial Lines CSR.  Nancy has a great amount of knowledge in both Commercial and Personal lines.  Nancy is always willing to help clients with registry questions, claims questions or coverage questions.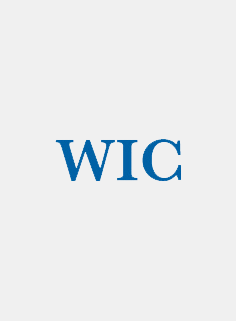 Barbara Pryor
Customer Service Rep
781-890-0999 x1302 • bpryor@wicinsurance.com
Barbara has been with WIC Insurance for the past 18 years. She has completed both Home and Auto Insurance classes thru the MAIA (Massachusetts Association of Insurance Agents). The insurance industry is constantly changing and Barbara enjoys the challenge of staying current with all the new shifts in the industry.
The personal Lines Dept. is where you will find Barbara. She handles both Auto and Home Insurance policies. There are many issues that come up each day involving rates, claims and billing problems. Barbara takes pride in taking care of each customer showing interest in all of their needs. Customers service is important to Barbara and her goal is to let each client know how important they are to both her and WIC Insurance.
Barbara is originally from Indiana. She grew up in a large family consisting of 7 sisters and 6 brothers. Her interests are in Family and the Church.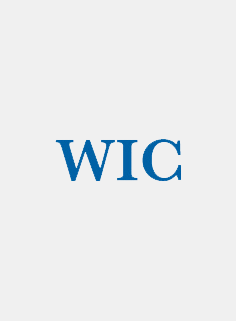 Marie O'Neill
Customer Service Rep
781-890-0999 x1307 • moneill@wicinsurance.com
Marie was born and raised in Waltham and Graduated from St. Mary's High School in Waltham. She fell into the Insurance Industry working for McQueen Insurance Agency in Waltham. She has worked at WIC Insurance for Over 30 years. Marie enjoys working with clients and all their personal line's needs, she has a great understanding of Auto, Home and Umbrella Policies.
Marie has been married to Frank for 40 years , and has a love for animals. She currently has a dog named Skip and two birds.
Nicole Siciliano
Customer Service Rep
781-890-0999 x1308 • nsiciliano@wicinsurance.com
Nicole started in the insurance industry in 1997 beginning her career in Sarasota Florida where she received her Insurance License in Personal and Commercial Lines. Shortly after moving to the Boston area in 2001 she obtained her Personal Lines License.
She takes great pleasure in helping customers with any questions or concerns they have surrounding their personal policies. With the constant changes in the Insurance Industry Nicole keeps up with it all by attending continuing education courses so she is better able to service her clients.
Nicole is originally from Texas but has called Waltham home for 21 years. Nicole has been married to her husband Eric for 16 years. They have 2 daughters, Sabrina and Natalie as well as 3 fur babies in the form of 2 dogs and a Bunny. Her interests include all things country music, watching her girls participate in Soccer and Cheer and helping with local community fundraising. She and her husband formed Motorheads Car Club where they hold an annual car show to benefit local families in need.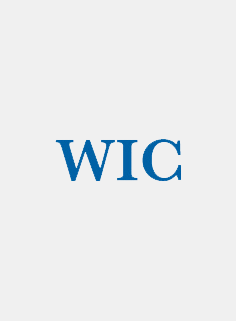 Adele Balboni
Customer Service
Adele joined the WIC Insurance team in the commercial lines department in 1990. Adele handles the commercial excess & surplus lines business, and she also handles Agency Operations, Agency Accounting, Agency Interface and IT.
Before coming to WIC Insurance Adele worked in personal and commercial lines at other agencies, and also worked as a personal lines underwriter. Before getting into insurance, Adele received her degree in Early Child Development and taught nursery school.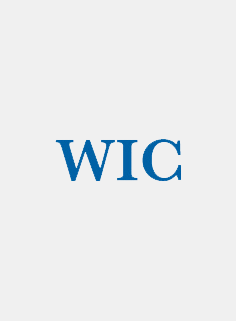 Karen Ellsworth
781-890-0999 x1306  kellsworth@wicinsurance.com
Customer Service – Commercial Lines
Karen comes to WIC Insurance with a background in the mortgage industry.  She has her insurance license and is currently training in the Commercial lines department to work with WIC's clients on Claims, endorsements, and various different internal processing needs.

William Rynne
Treasurer
781-890-0999 x1304 • wicerm@aol.com
Using a football analogy, Bill is the head coach and general manager of the WIC team. His ability to teach, motivate, and select personnel is the reason the staff at WIC is so outstanding and functions at such a high level.
Bill graduated with honors from Colby College in Waterville, Maine, and he received his master's degree from the University of Connecticut. He has served as the President and as an officer on several boards and has been active in civic affairs.
Bill coaches his staff to treat clients with caring and respect. Insurance can be a complicated and confusing topic, but helping people understand and choose wisely is of paramount importance. Bill has introduced technological solutions to the record keeping and servicing of the agency clients and excels at coming up with simple solutions to complex problems.
Sudbury has been home for Bill and his wife for over thirty years, when he's not in the office you can find him in St. Thomas where he is known as "Beautiful Bill." He enjoys spending time at the Cape and in NH with his two grand daughters Ellie & Natalie.